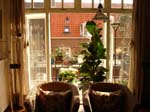 Of the hundreds of places that offer accommodation in Zandvoort there are some which are outstanding.This is one of the very best bed and breakfast and family run hotel in Zandvoort. Your hostess enjoys sharing the beauties of her home with guests. She serves a delightful breakfast.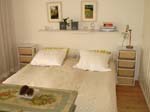 Von vielen Häuser in Zandvoort die Zimmer vermieten sind einige wenige ausgezeignet. "Irma Louise" ist eine der besten Hotel-Pensionen in Zandvoort mit langer Tradition. Ihre Gastgeberin Hannah Eggerding ist sehr gastfreundlich und serviert ein hervorragendes Frühstück.
More Information


Parmi les centaines d'endroits qui proposent le gîte à Zandvoort, quelques-uns valent vraiment la peine.Celui-ci est l'un des meilleurs hôtels connu pour ses chambres personnalisées, son ambiance familiale et son petit déjeuner complet servi par la patronne elle-même.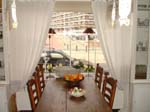 Van de honderden huizen die accomodatie bieden in Zandvoort, zijn sommige buitengewoon goed. Dit is één van de beste - door een familie gerund - pension in Zandvoort. Uw gastvrouw: Hannah Eggerding, ontvangt zelf haar gasten en serveert een uitstekend ontbijt.